custom wood stretcher bars and panels
"Poplar Instrument," 2015.
Strainers are built with poplar. We use bass wood for crossbars to make them nice and light. Panels*** are faced with birch. We mill our own wood. We stretch canvas, various linens, muslin or any fabric of your choice and prime with acrylic gesso, rabbit skin glue, traditional chalk gesso, emulsion ground, pva size, and distemper. We have the best prices. We want your business.
"You guys are like wizards!" – recent customer quote.
Delivery is available.
Hours:  Monday – Friday, 10 – 6pm, by appointment only.
*** Wood for panel face only comes in 4 x 8 or 5 x 5 foot sheets, so any panel over those sizes will have a seam on the face.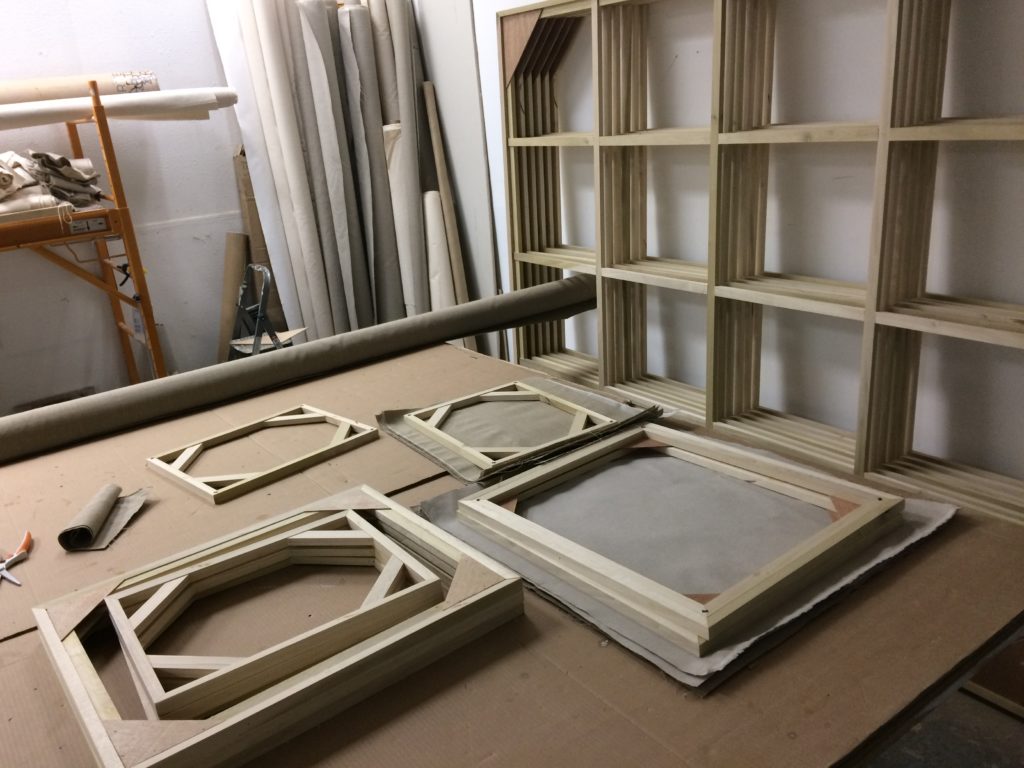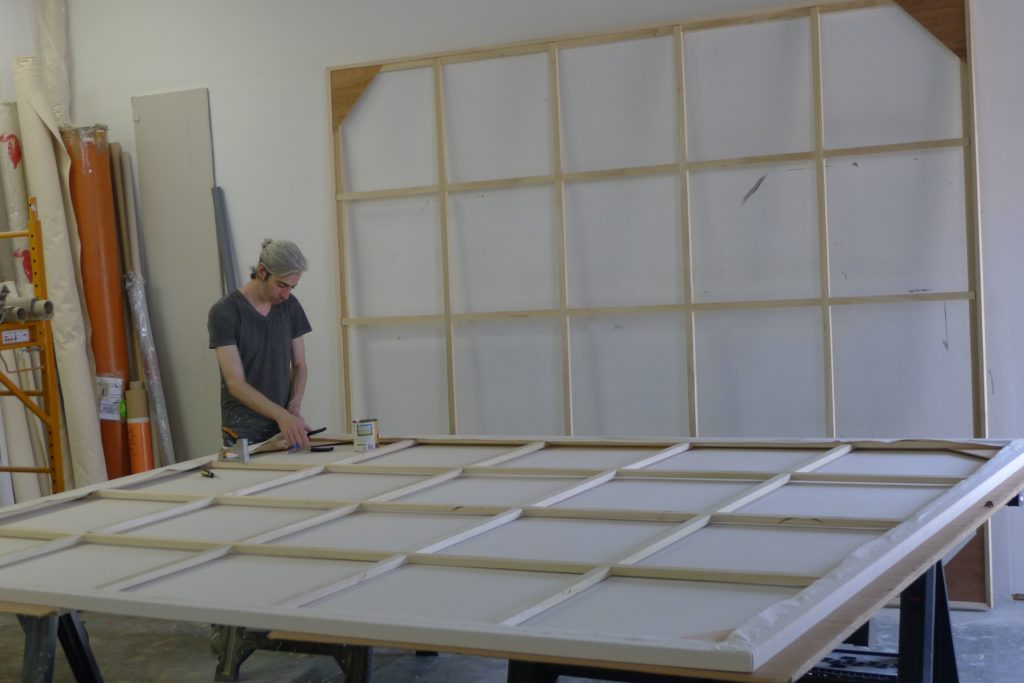 As you can see from the above picture, some of our customers like very deep bars. This one's three inches! Our standard depth for bars and panels is 1 ½ inch.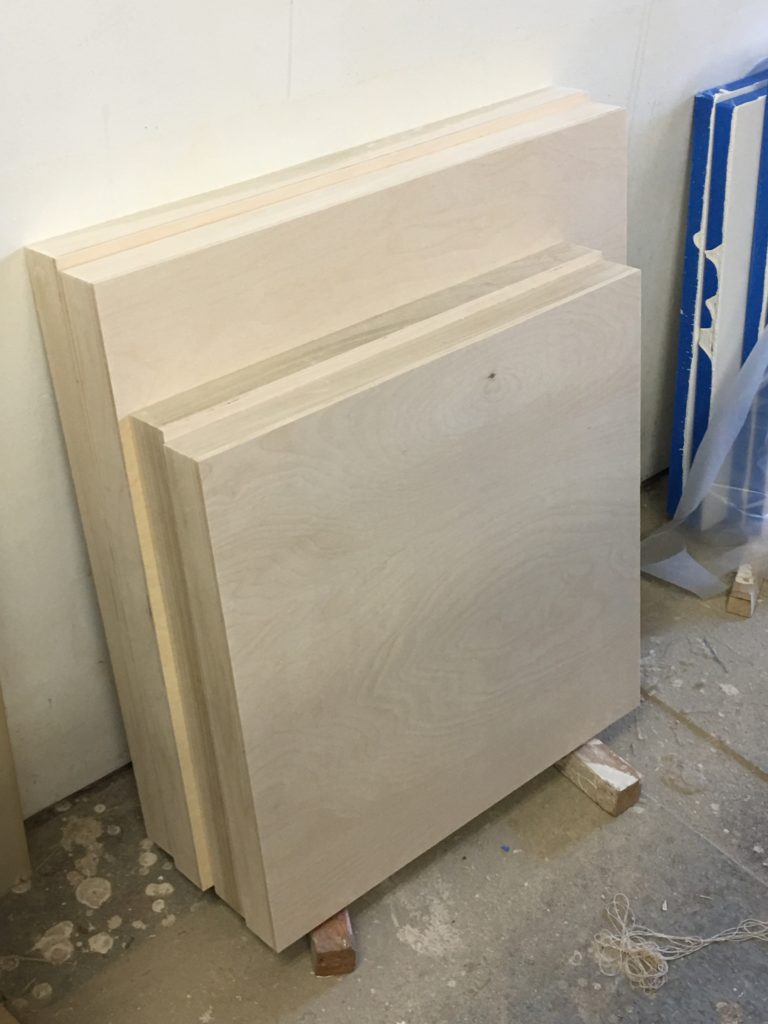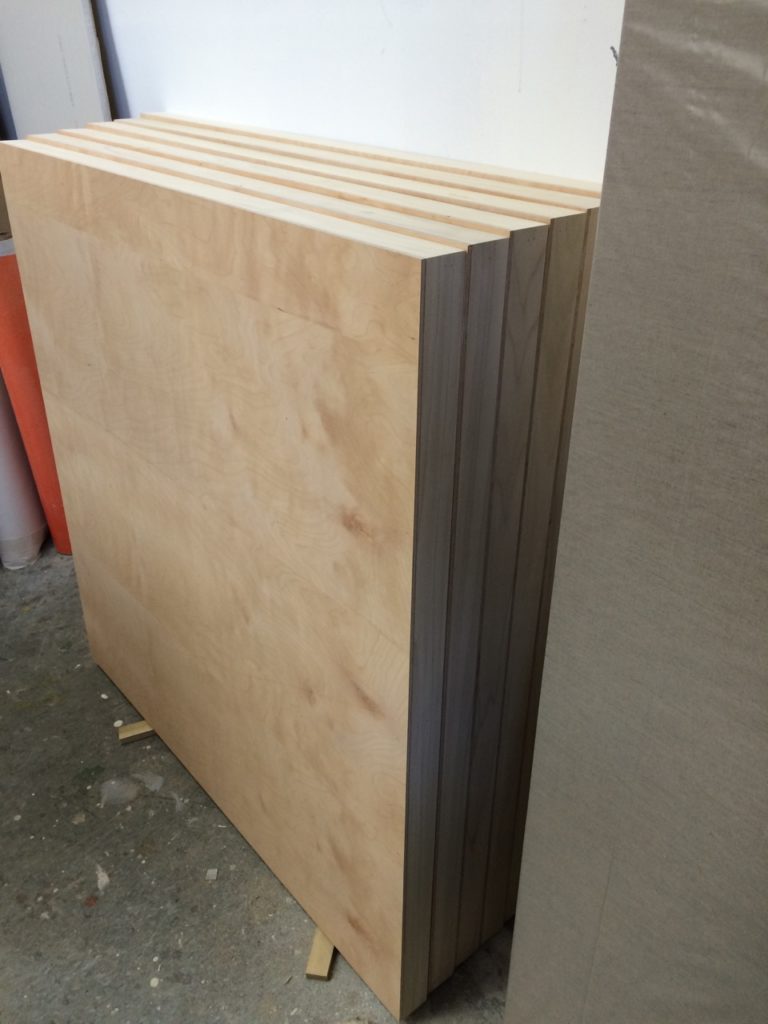 We specialize in custom surfaces. We offer Gesso, PVA, Rabbit Skin Glue, Super Smooth, etc. Our absolute fave right now is true gesso with up to 20% oil mixed in on linen, which allows it to be used on a non-rigid substrate –positively luminous!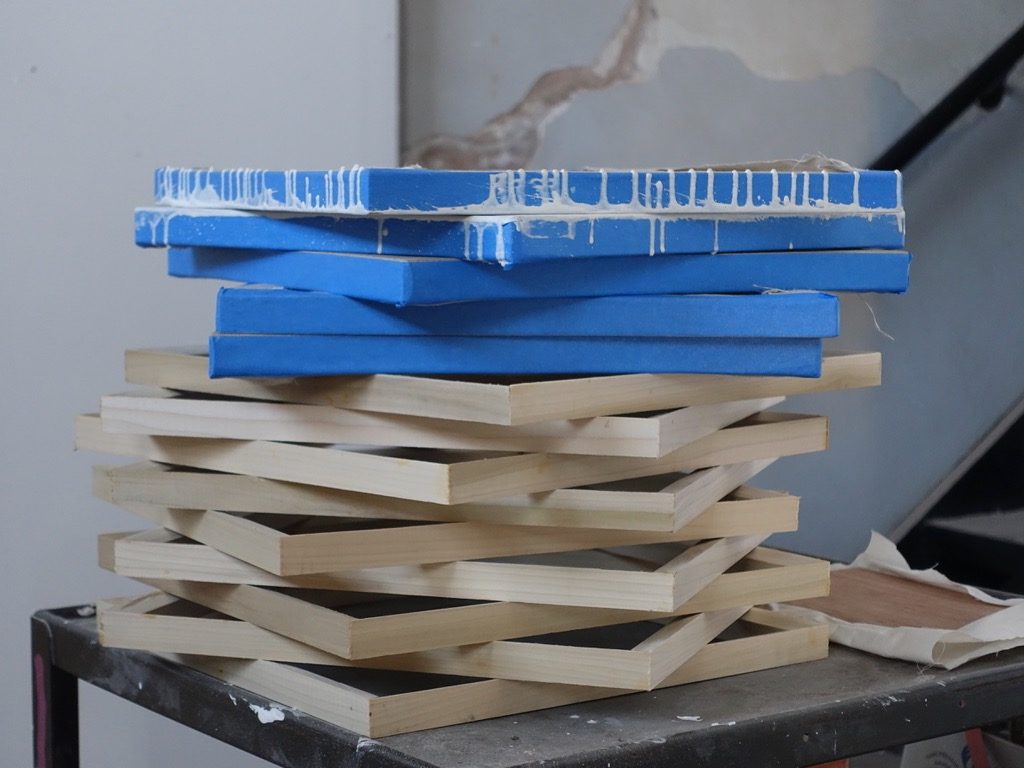 Delivery available!
(not this way, lol)
STRETCHER OPTIONS – "Stretch your options!!"
As good as the best, cheaper than the rest!!